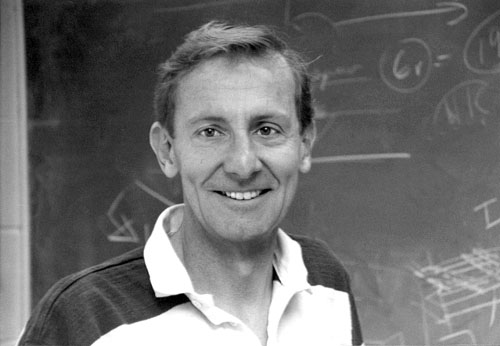 Professor John E. Scharer
Professor John Scharer has carried out research in the areas of laser, microwave and radiofrequency antenna coupling, propagation, heating and current drive in plasmas. He teaches courses in plasma waves, electromagnetics, optics, microwaves and computational methods in electromagnetics and plasmas. His work includes theoretical, experimental and computational research in these areas. He has consulted on radiofrequency coupling and heating of plasmas for Archimedes Technology (1999-2000), UCLA (1995-98), SAIC (1979-83), TRW (1980-81), Jaycor (1984-85), Fusion Power Associates (1982-88), and Blacklight Power, Inc. (2005-present).
He has also developed large scale computer codes for solution of plasma physics problems on MFE and NSF computers and local workstation facilities. They include radiofrequency antenna coupling to plasmas, solution of complex wave dispersion relations for inhomogeneous plasma wave propagation, local and nonlocal heating and solution of Fokker-Planck equations for plasma heating, current drive and confinement. He has served as thesis advisor for 20 Ph. D. and 14 M.S. graduate students in the above research areas.
Short Resume
| | | |
| --- | --- | --- |
| | John Scharer | Professor, Department of Electrical & Computer Engineering Co-Director (1990 – present) Center for Plasma Theory and Computation |